Visiting Rome can either be a treat, or a nightmare, depending on your level of preparation. It is not one of the cities you can just waltz in, see a few sites, and go home. There are too many sites visited by too many tourists for that. You need to plan it out carefully, to make sure all your energy doesn't get wasted and you can fully appreciate the city in all its glory.
Plan Your Itinerary
The first step in planning your trip is to write down the sites you want to see the most and then expand the list so that you can fit more things in if you have time. We have provided you with a few sites to get you started.
Vatican City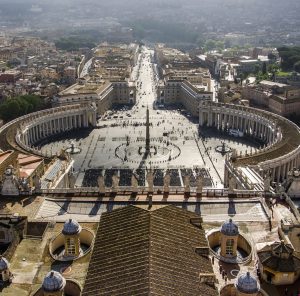 The smallest country in the world is also among the most popular in the world. While it is possible, in theory, to see the Pope in the Popemobile, the lines in front of the sites like St. Peter Basilica and the Vatican Museums are unbelievably huge. If you are the kind of person that has no issue with waiting more than 24 hours to see the Sistine Chapel, this should be at the top of your list.
If not, it would be a good idea to either book a skip-the-line tour, or skip the Vatican altogether, though it would be a shame.
The Colosseum
Witness the arena in which gladiators fought one another and lions devoured their victims. Once upon a time, it could hold up to 80,000 visitors. Here is a bit of advice – patient and tolerant people, particularly when they are on a budget, tend to visit the Colosseum when it's free, which happens to be every first Sunday of a month. If you can stand the crowd, go for it.
Roman Catacombs
If you are a fan of the Macabre, you are going to enjoy exploring the ruins beneath the city, especially with tours designed to scare you. Be prepared to pay around 70 EUR, which is slightly less than $80, to go on a tour.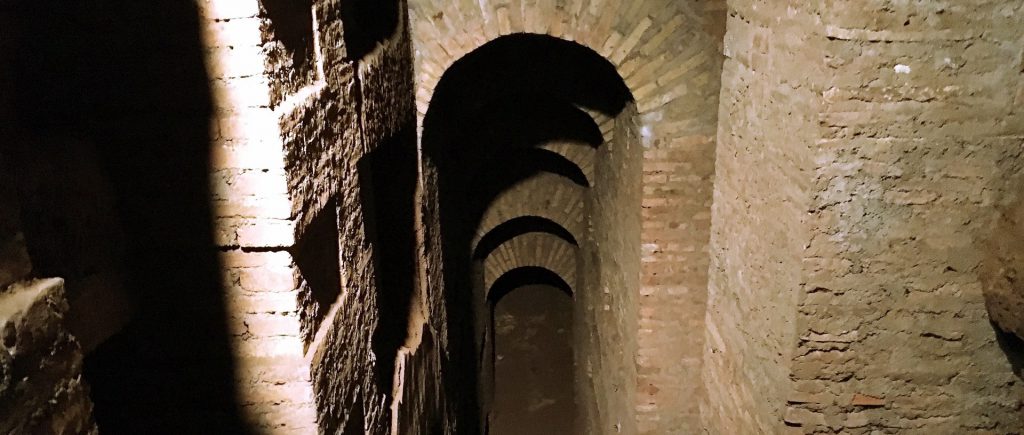 The Roman Forum
Welcome to the center of ancient Rome. This was the site of elections, public speeches, and trials. You can find the remnants of the Temple of Saturn, a building that was used for both religious purposes as well as financial ones.
Plan Your Meals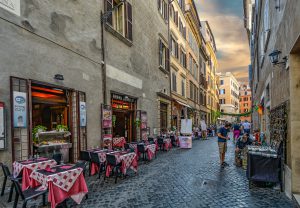 As basic as this sounds, you should be prepared with either packed food, or with a map that outlines restaurants for people on a budget. Rome is full of tourists, and tourist restaurants are making a lot of money charging for authentic Italian food.
Sometimes they get it right, while other times they are simply exploiting the heavy foot traffic around them.
Where to Sleep
Travelers should consider hostels for their dormitories, as they are the most affordable option there is. Depending on the proximity to the city center and the amenities, they can go from $40 to $90 a night and even more. If you are looking to save some money, we suggest booking well in advance, as well as off season.
Personal Belongings
Rome is extremely crowded, especially around the sites. When packing, make sure your essentials are in hard-to-reach places. Crowds are perfect for pickpockets, so it pays to be safe.